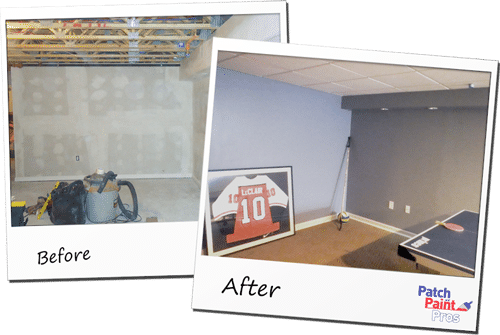 In need of real professionals for your Berwyn interior painting project? If you're tired of calling on no-name contractors that are more like general handymen, go with the intelligent painting experts at Patch and Paint Pros. Why choose us over the competition, you ask? It's simple: We specialize in painting and drywall repair services! Our crew was handpicked for their painting and drywall abilities, so you can rest easy knowing that we know what we're doing!
Free Wall Repair & Interior Painting Estimates
Call Now: (484) 483-3468
Patch and Paint Pros have been helping with Berwyn house painting and interior painting projects for years now. You can look to us for impeccable results with your Berwyn interior painting projects, but we can also help with a number of other services
---
2013 Angies list
Super Service Award Winner
Interior Painting
Berwyn PA 19312
---
Call Us for an HONEST Free Estimate!
Honesty is always the best policy and here at Patch and Paint Pros, we make sure our Berwyn interior painting estimates are nothing but the truth. Unfortunately, many contractors like to show you a sweet price in the beginning, but then nickel-and-dime you with outrageous fees and charges.
Rest assured, that's not the case here! Each estimate is free of charge and, best of all, we work with your schedule for the initial consultation. When we arrive, you can expect a friendly, courteous member of our crew to perform a walkthrough with you in the areas you need painted. Once we're finished our inspection, we'll walk you through everything we need to do to get the job done right.
Then, finally, we'll give you our price. Remember: This is the price you will pay no matter what. No behind-your-back charges or anything like that. Take as much time as you need to make a decision, but just know that we will do whatever it takes to help you. If that means formulating an easy-to-handle payment plan, that's no sweat for us!
---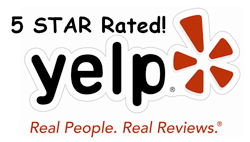 We don't mean to brag, but we have a lot of happy customers. All it takes is one look at our Yelp page and you'll feel confident in trusting us for your Berwyn house painting job. Here's just one satisfied customer's hot take on our services:
"First of all this is not your average contracting company.  These guys called ahead, arrived when they said they would, and did a fantastic job.  We dealt directly with the owner (Ryan), and had a very polite, clean cut crew of guys show up to do the work. I felt the pricing was very reasonable. They even took 5 minutes to help me move an old recliner out of the basement.  This is a locally run business that I would recommend to anyone for odd jobs around the house.  Very impressed with their attention to customer service." Pete B., Philadelphia, PA.
 
We appreciate it, Pete! Feel free to check out our ratings on Google+ and Facebook, too. We encourage all of our customers past and present to leave us some feedback, especially if you've hired us for a Berwyn house painting in the past.
---
We're sticklers when it comes to the paint we use, and for our crew of experts, there's no argument: Benjamin Moore and Sherwin-Williams.
These two paint manufacturers have been providing great materials for years. We're no contractually obligated to say this either! Our whole crew of experienced painters wouldn't choose any other kind of paint. And when we stock up on paint, we make a point to shop at the local Benjamin Moore store in King of Prussia, PA, and the local Sherwin-Williams store in Bryn Mawr, PA. Local businesses should always support other local businesses.
If you're ready to get the ball rolling on your Berwyn house painting, give us a call! Or if you just want to ask some additional questions, that's fine, too. Just call us at (484) 483-3468 or fill out the contact form up at the top of the page. We look forward to your call!
---
Not in the Berwyn area? Our wall repair and painting service area includes the Main Line, Philadelphia, Montgomery and Delaware Counties, including the following towns: