Are you looking for a Berwyn interior house painting company that serves Easttown and Tredyffrin Townships?
Relying on hard work, a punctual and dedicated staff and the highest quality products in our industry, Patch and Paint Pros has quickly become the go-to company for interior house painting in Berwyn, PA.
Top Rated Painters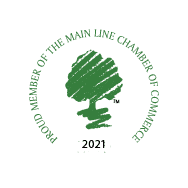 We have swiftly grown Patch and Paint Pros' reputation into one consisting of stellar service, promptness and reliability. Our licensed and experienced team of painters have consistently received both straight-A reviews on Angieslist and 5-Star Ratings on Google and Yelp.com. The reliable, friendly painters at Patch and Paint Pros paint the interior of your house to, as we like to say, turn your house into a home.

The Best Berwyn Painting Contractors
Other than the pure aesthetic beauty of the interior of your home, there are many benefits of choosing to have your house painted.
Here are some reasons why your home should be painted by Patch and Paint Pros, the Berwyn Interior House Painting Company:
• Increases the Value of Your Home: Painting the interior walls of your home, as well as other surfaces like trim, wainscoting and woodwork, will help to raise the overall value of your home. When looking to sell, the value of your assets will have been increased and will look especially intriguing to potential buyers.
• Keeps Dust, Dirt Within the Home to a Minimum: Giving the interior walls and other surfaces of your homes a fresh coat of paint can help minimize the amount of dust and dirt within your home. This is especially true with homes that have some plaster walls. Paint keeps plaster in check, and dust to a minimum. To ensure this occurs in any home, we use the highest quality paint products on the market, particularly Sherwin-Williams or Benjamin-Moore.
• Hides Permanent Marks and Stains: Everyone has a mark or two around the house. You might have furniture covering the walls to hide marks from 'the incident' where something was spilled or something grazed the wall which shouldn't have. Eliminate fear of discovery of unwanted marks and decorate the room as you wish with a fresh coat of paint form our Berwyn interior painting company!
Local House Painters in Berwyn PA
Your home is the most valuable and important physical asset you possess. When looking to improve it, why not hire a company that cares about your home as much as you do. The search is over – Patch and Paint Pros is your Berwyn house painting company! Our trustworthy, friendly staff will make your home interior beautiful in an affordable way! Give us a call at (484) 483-3468.