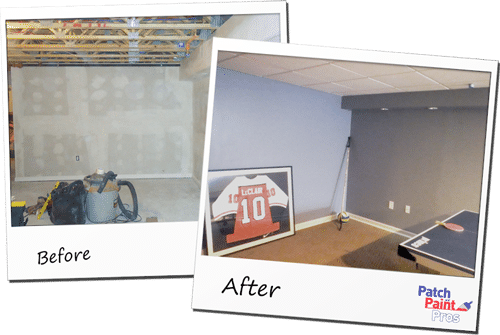 Have you been searching for residential painters in Berwyn you can trust? The experts at Patch and Paint Pros have the experience, know-how and accountability to make your interior painting dreams come true!
Free Wall Repair & Interior Painting Estimates
Call Now: (484) 483-3468
Founded and operated in nearby Conshohocken, PA, Patch and Paint Pros is home to the residential painters Berwyn residents rely upon. You'll be hard pressed to find a better company if you need any of the following work done around your home:
---
2013 Angies list
Super Service Award Winner
Interior Painting
Berwyn PA 19312
---
Residential Painters in Berwyn Provide Free Estimates
While free estimates are common when dealing with local contractors, it's rare that your estimate at the beginning of the job is ever that close to the price on the invoice when the job is done. Why is that, you ask? Well, it's normally a product of a contractor's rushed estimate and desire to get the job no matter what.
There's no doubt that the Berwyn residential painters at Patch and Paint Pros want the job, but they're not going to cut corners to get it! When it comes to providing an estimate for a client, we are always careful to be as detailed as possible for an accurate figure. We go room-by-room, step-by-step to ensure that the estimate is as close to the actual cost as possible.
And the best part about our estimates? They're free, so you having nothing to lose if you're shopping the market. We believe in honesty and integrity, so you can count on our Berwyn residential painters to let you know if any aspect of the job could potentially be beyond your budget.
---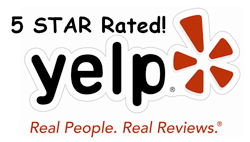 With so much information out there online these days, many of our customers choose Patch and Paint Pros after reading through our numerous 5-star reviews on Yelp. Here's what one client had to say about our Berwyn residential painters:
"Ryan, Ken and Andrew patched up and painted 3 large rooms with high ceilings at my house. Outstanding job fixing hundreds of nail pops. The team was very fast, courteous and considerate. Their prices are very competitive and their quality superior. They used premium no-VOC paint in consideration of our children. I highly recommend Ryan and his crew and will definitively call them for future projects. Thank you!" – Mr. P from Hatfield, PA
You can find more reviews for Patch and Paint Pros on Angie's List, Google+, Facebook and other reputable places online. If you've already enlisted the help of our Berwyn residential painters, we would love to know what you think.
---
Experienced Berwyn Residential Painters Use High-Quality Paints
We take working on your home very seriously, so we always use high-quality paints to guarantee the best possible end result of every job. For our name-brand paints, we trust only two names in the industry: Benjamin Moore and Sherwin-Williams.
If you want to start checking out paint colors, we highly recommend you take a look at their awesome websites or you can even stop by a nearby store. For Sherwin-Williams, we suggest the local shop in Bryn Mawr, PA, and for Benjamin Moore, you can find a location in King of Prussia, PA. We support our local paint stores!
So that's the story of Patch and Paint Pros, the company that employs only the finest Berwyn residential painters. If you need anymore information or would like to set up an appointment for a free estimate, we would be thrilled to hear from you at (484) 483-3468 or through our contact form on our website. We'll talk to you soon!
---
[column width="50%" padding-right="20px" padding-left="20px" text-align="center"]Berwyn Drywall Services

Minor Wall Repair
Drywall Restoration
Patch and Repair Holes
Drywall Installation and Painting
Water Damaged Drywall Repair
[/column][column width="50%" padding-right="20px"]Berwyn Painting Services

Rental Painting
Interior Painting
Accent Walls
Wallpaper Removal
Baseboard & Door Trim
[/column][end_columns]
---
Not in Berwyn? Our wall repair and painting service area includes the Main Line, Philadelphia, Montgomery and Delaware Counties, including the following towns: