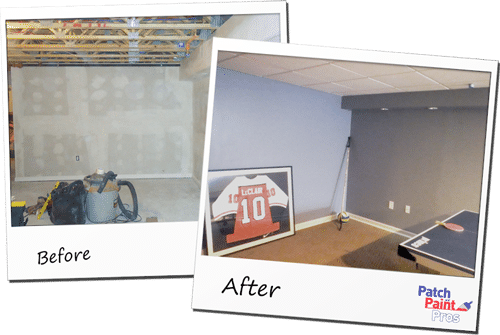 From medical needs to mechanics to enhancing your home—when you want something done right, you look to a specialist. Patch and Paint Pros is the area specialist when it comes to interior house painting.
Free Wall Repair & Interior Painting Estimates
Call Now: (484) 483-3468
Based out of Conshohocken, we are known throughout the area as a hardworking, skilled and dedicated team. Why wouldn't you choose our Rosemont interior painters for your next project?
---
2013 Angies list
Super Service Award Winner
Interior Painting
Rosemont PA 19010
---
Free Detailed Estimate From Rosemont Interior Painters
Contractors of all fields usually offer free estimates. However, these "free" estimates might come at a price to you later down the line. How often do you hear of people receiving a bill drastically different than what they were told initially? Well at Patch and Paint Pros, you don't need to worry about that!
 
When you request a free estimate with our interior painters in Rosemont, we will come to your house whenever it's convenient for you. Step by step, we will go through your house and thoroughly assess the rooms you want painted. Once our Rosemont interior painters have assessed the situation, they will calculate the cost and time frame of the project.
 
We encourage you to ask questions of your future Rosemont interior painters to fully understand where we are coming from. It's very important that everyone is on the same page when it comes to this project.
 
After you receive your free estimate from our interior painters in Rosemont, it's time to think on it. If for some reason, finances are a problem, please feel free to talk to us. We are willing to work with you to figure out a plan. After all, everyone deserves the amazing services of a top-notch team of Rosemont interior painters. And this kind of project is worth doing right.
---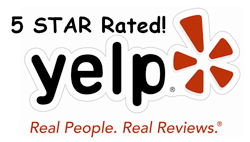 "Patch and Paint Pros recently did interior and exterior work at our house and they did an excellent job. The quotes were very clear as to what work we were receiving and in what room, their prices were excellent and the owner was very responsive during the whole process. The workers were prompt and cleaned up after themselves. I will definitely use Patch and Paint Pros again and highly recommend their services." – MB of Belmont Hills
 
We take serious pride in pleasing our customers. For proof of more kind words, our Yelp Reviews reflect similar sentiments from previous customers.
---
Choose The Best Painters in Rosemont PA
Part of doing the best possible job on any project we work on is choosing a high quality paint. After all, what good is an amazing interior paint job if the paint isn't built to last or hold its color?
 
With decades of interior painting experience under our belts, our Rosemont interior painters all agree that Sherwin-Williams and Benjamin Moore are the best brands for our customers. Though, if you a color from another manufacturer in mind, we can try to match it or simply use that.
 
Another thing you should know is that our Rosemont interior painters get all of their paints from local stores. As a local business ourselves, we strive to support other local businesses. Even though we'll be working as interior painters in Rosemont, we support a store in King of Prussia, PA, as well as Bryn Mawr, PA.
 
Painting your house is a serious endeavor that is not to be taken lightly or left to amateurs. Let our Rosemont interior painters help! Call us today at 484­483­3468 about your free estimate, or with any questions!
---
[column width="50%" padding-right="20px" padding-left="20px" text-align="center"]Rosemont PA Drywall Services

Patch and Repair Holes
Drywall Installation and Painting
Minor Wall Repair
Water Damaged Drywall Repair
Drywall Restoration
[/column][column width="50%" padding-right="20px"]Painting Services in Rosemont PA
Accent Walls
Wallpaper Removal
Rental Painting
Interior Painting
Baseboard & Door Trim
[/column][end_columns]
---
Not in Rosemont? Our wall repair and painting service area includes the Main Line, Philadelphia, Montgomery and Delaware Counties, including the following towns: