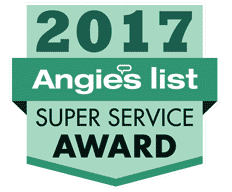 Many people from around the country see King of Prussia, PA, as a destination point. Whether they are looking to shop until they drop, get a close glimpse of one of the most historic places in our nation or use it as a gateway to get around the area, the town has a different use for everyone. Those who are lucky enough to call King of Prussia home, however, know how great the area is and take pride in helping it grow to its true potential!
House Painting – Interior & Exterior

The same can be said about your King of Prussia home: you take great pride in it and make it stand out among the other homes in this beautiful area, but how? To give your home a unique look with one of the best paint jobs in the business, you'll want to call the professionals at Patch and Paint Pros, the trusted King of Prussia painters with decades of experience!
Best King of Prussia House Painters
Similar to the locally famous King of Prussia Mall, which attracts people to the area from all around, we offer a little something for everyone! Any painting service you can think of that you can find with us, your well-received painters in King of Prussia! For example:
• Protection from the Wet Weather: Many stores within 19406 zip code offer rain protection: stylish jackets and rain boots to keep you warm, dry and looking good during those wet days. Patch and Paint Pros offers rain protection in the form of our drywall ceiling repair! This is to cover up damage that can be easily seen and an eyesore: water stains, failing plaster and peeling paint are all signs that repairs must be made. Our licensed and insured team of King of Prussia residential painters and drywall specialists brings years of experience to help repair and paint those spots in the blink of an eye!
• Sweet Choices: Much like the King of Prussia mall's many options like hot soft pretzels, fresh-baked chocolate chip cookies and handmade ice cream, Patch and Paint Pros has a plethora of great choices as well in the form of our bright paint colors. Our King of Prussia painting company makes sure to use the most time-tested and reliable products on the market including Sherwin-Williams and Benjamin Moore brand paints. No matter what your inner interior decorator has in mind, we have the options for you!
• Great Deals: Many people are attracted to store offering big savings at the door or with the use of a coupon. With us, you'll never have to wait for coupons to come out to call us. Our custom pricing for each room and customer sets our King of Prussia paint contractors apart from the rest, making sure you won't ever regret looking at the receipt like you would after a spree at the mall!

Experienced King of Prussia House Painters
Just like those living in the area we serve, we are hard-working, loyal and proud to be members of the community! Next time you're looking for a King of Prussia painting contractor you can rely on, call the professionals at Patch and Paint Pros at (484) 483-3468.