If you're on the hunt for residential painters near Radnor who will do your next home justice, you've come to the right place. Patch and Paint Pros is the go-to painting company for Radnor residents looking to get the job done right the first time.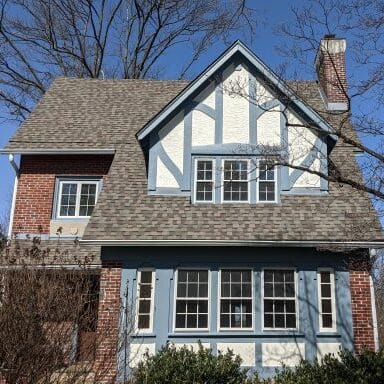 Patch and Paint Pros is located only a few miles away in Conshohocken, PA. Our crew of experienced and friendly painters are ready to help on your next interior or exterior painting project.
Top Rated House Painters
We've got the portfolio, reviews and awards to prove it! If you continue to browse our site, you'll see plenty of examples of our work, as well as testimonials from previous Radnor painting customers.
Patch and Paint Pros has won the Angie's List Super Service and Best of Houzz awards multiple times. Of course, we would not have this without the approval of our amazing Radnor painting clients, as well as our incredible crew of professional painters!
Experienced Painters
We've been providing Radnor and the surrounding area with their residential painting and patching needs since 2011. Together, our residential Radnor painters have over 80 years of combined experience in the field. Our passion for painting is evident in our work!
Local Painters near Radnor PA
As the go-to local painters near Radnor, we have a lot of standards to uphold. Rest assured this doesn't phase us, in fact it only strengthens our desire to do our best every single time. Whether it's simple patch work or a full on paint job, we will gladly help you at your Radnor home!
Best Residential Painting Company
To be the best residential painters near Radnor, you've got to go the extra mile. We take care of all the little odd jobs, like moving furniture and protecting it from paint, before beginning our work. This of course, is at no extra charge!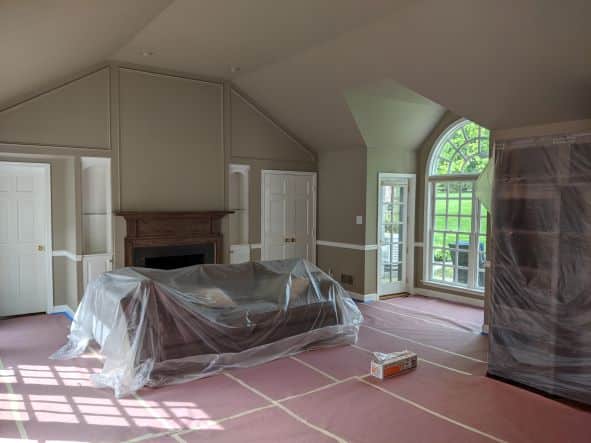 As fellow residents of Radnor and the surrounding area, you're our neighbor. Our Radnor painter crew will treat you as such!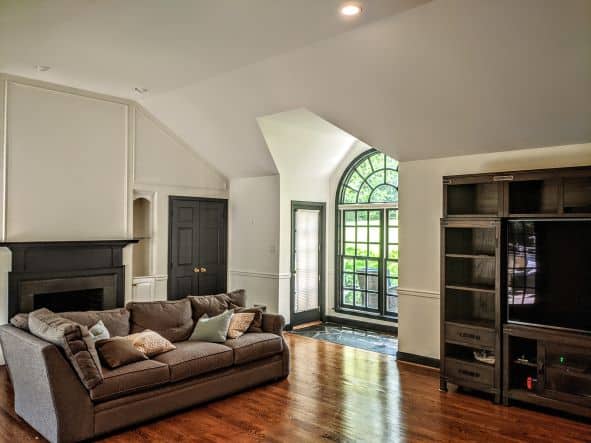 Repairs and Painting
Our clients in Radnor have been so pleased with our painters' skills that they often come to us for other services. Some of these include:
Drywall ceiling maintenance
Drywall finishing and repair
Water damage repair
Wallpaper removal
Repairs after Electrical/HVAC
Residential Painting Contractors in 19080
If none of these services seems appealing to you, please give us a call anyway. Whatever the issue at your Radnor home or business, we want to help! We'll do our best to see you through this, after all helping is what we love to do first and foremost.
Reliable Residential Painters near Radnor
When you're ready for the most reliable Radnor residential painters who have a proven track record, get in touch by calling 484-483-3468! And don't forget about our free estimate feature on our website!