Planning a home painting project?
Patch and Paint Pros is here to help. We are offering a Virtual Painter service during the coronavirus lock down.
Don't know where to start?
Get personalized paint coaching from an experienced residential painter.
Our painters can typically paint a room in a day. We can't teach that in a day, but we'll be sure you get the room(s) painted faster.
Virtual Painter
Our team of experienced painters can help walk you through painting a room, kitchen cabinets or your exterior.
Painting a room does not sound very difficult, but there are a lot of steps. An experienced virtual painter will save you hours, even days, on your painting project.
Virtual Painting Services:
30 Minute Quick Chat
Get tips and pointers
Ask any paint related question
Put together a check list for painting
Hourly Coaching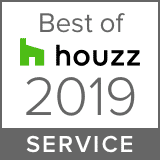 Painting tips on how to paint a room fast
Customized instruction on patching and painting
Video conferencing or over the phone

1 Hour – $75
Additional Hours – $50/hr
Request a Virtual Painter
Not Interested?