Locally Owned & Operated
Patch and Paint Pros is a local painting company that was founded in Conshohocken in 2012. Over the past ten years, Patch and Paint Pros has grown into one of the top-rated painting companies near the Main Line.
Patch and Paint Pros is committed to delivering high-quality house painting services AND keeping our clients and crew healthy.
Face Shields for the Front Line
During the coronavirus shutdown, Patch and Paint Pros started a GoFundMe.com campaign called Face Shields for the Front Line.
Volunteers used the money raised to order materials for the face shields. Employees, friends and family all chipped in to cut plastic, trim elastic and assemble the pieces to provide well need protection to our neighbors.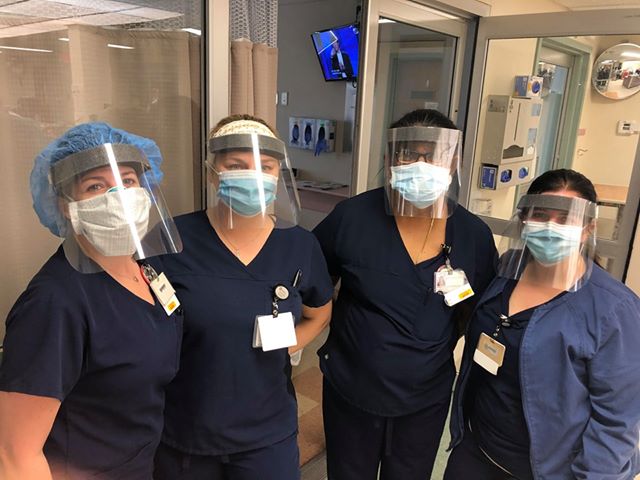 After a few weeks, over 4,000 face shields were assembled and donated to local nurses, doctors, and long-term care communities.
Locally Owned & Operated
Patch and Paint Pros is a locally owned and operated painting contractor based out of Conshohocken PA. Our crew of professional painters is dedicated to providing top-rated repair and painting services to the nearby towns of Montgomery, Chester, and Delaware Counties.
484-483-3468
Give Us a Call Today or Request an Estimate Online.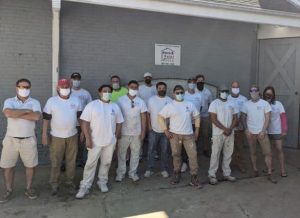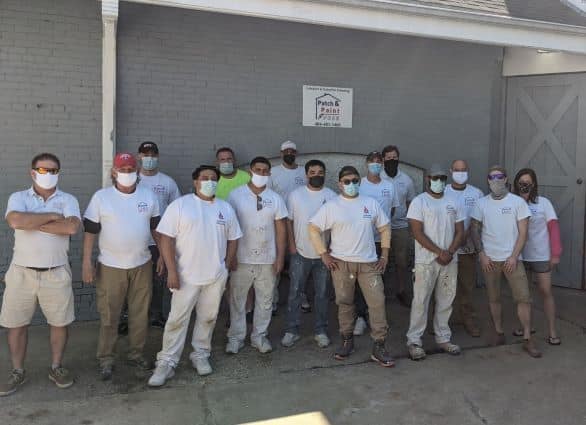 Services:
Interior Painting
Exterior Painting
House Painting
Drywall Repair
Plaster Repair
Water Damage Repair
Trim Installation
Ceiling Replacement
The Owner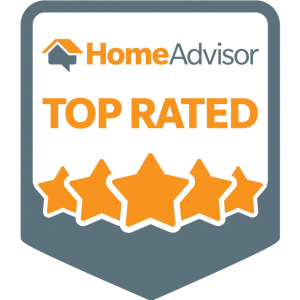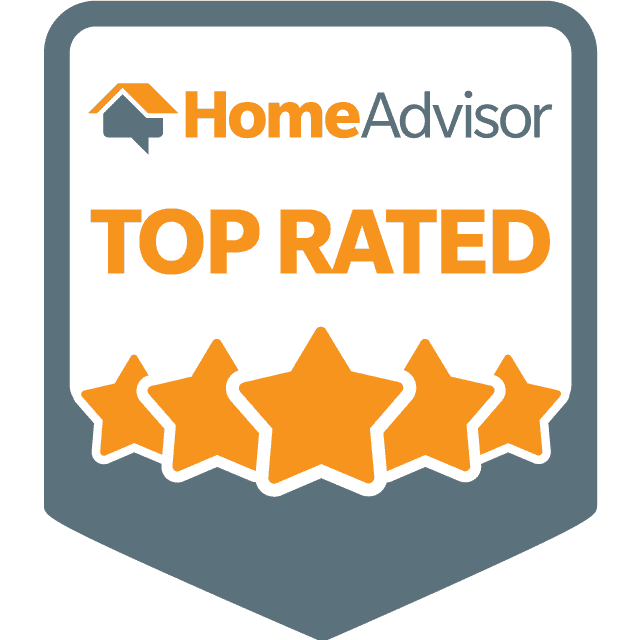 Patch and Paint Pros is a repair and painting company that was founded by Ryan Owsiany. He has lived in Montgomery County his whole life, outside of 5 years in State College where he earned a degree in Industrial Engineering.
After a couple of years in corporate life, Ryan set out to build a company that truly values its employees and customers. After working in the moving industry for a year, Ryan noticed a lack of painting companies that can also do repair work,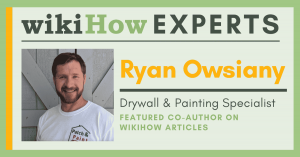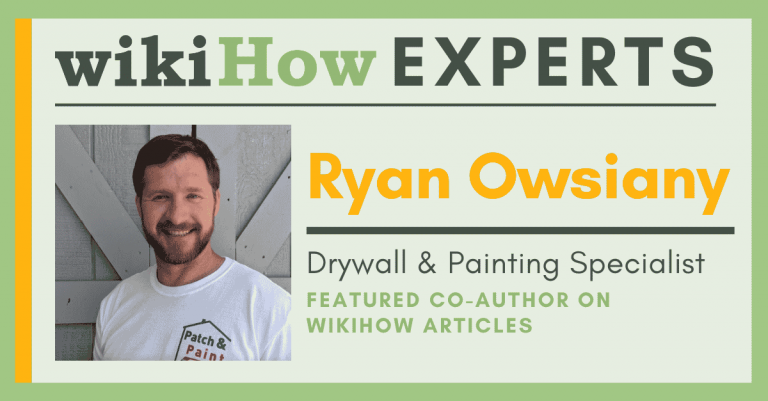 Ryan decided to build a home repair and painting company that was dedicated to quality service & customer satisfaction – Patch and Paint Pros.
Owner's Background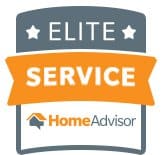 Ryan grew up in Royersford and started repairing walls and painting while in middle school. His first boss was a little tough but taught him the importance of doing things right the first time. While in high school, Ryan started working for his uncle's home remodeling company. There he learned the importance of experienced employees, a clean job site, and friendly service.

Patch and Paint Pros now has 12 full-time painters that have earned hundreds of 5 Star Ratings and Review. Our clients rave about how friendly our painters are and the quality of workmanship
Patch and Paint Pros – 2020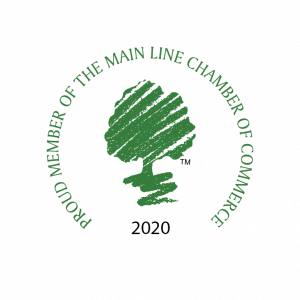 Top Reasons to Hire Patch and Paint Pros:
We employ experienced painters that specialize in wall repair and interior painting.
Our contractors understand that proper prep is required to get a high-quality painting finish.
Experience – Our Painters average over 15 years of experience in the painting industry!
Cleanliness & Completion – Each room is thoroughly inspected by the project crew leaders to ensure client satisfaction on every painting project.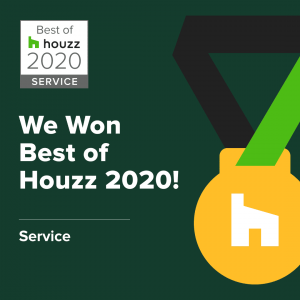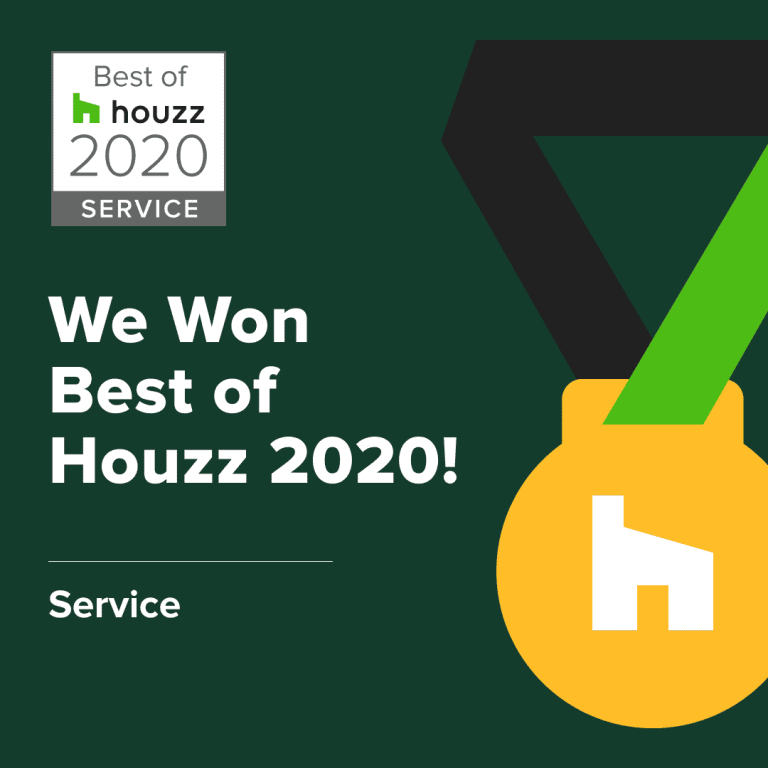 There are a lot of painting companies that just paint, but it is the repairs and prep that counts. Our Pros can remove wallpaper and textured finishes, repair drywall, water damage, and much more.
Meet the Pros
As you meet our team, keep in mind that our painters average over 15 years of painting experience!
Get to know the crew by reading their bios below:
Ken Hoffman – Project Estimator:
Ken has over 30 years of house painting experience. He's also one of our wall and ceiling repair technician experts. He and his family reside in Conshohocken. Ken has been repairing drywall and painting homes in the local area for most of his life.
This background in repairs and painting helps Ken to provide useful insights during his estimates. He notes the extent of repairs and items to be painted in every room then takes the time to review the scope of the project in detail. From small drywall repairs to kitchen cabinet spraying and textured finishes, Ken can handle it all.
Andrew Hyde – Project Leader:
Expert ceiling and wall repair technician, Andrew will be sure the final coat of paint looks perfect. He has been working with Patch and Paint Pros since the beginning. Andrew is dedicated to his craft and guarantees client satisfaction. He has an eye for detail and ensures a clean job site on every painting project.
Luis Zurita – Project Leader:
Luis has worked with Patch and Paint Pros since 2015. He can handle wallpaper removal, drywall repairs, and full interior house painting projects. His dedication to his craft and time management delivers quality results in a fraction of the time.  
Questions, comments, concerns…???

Give us a call 484-483-3468
Mercedes Leyva – Project Leader:
Mercedes is one of our most experienced project leaders. She has been dedicated to client satisfaction since she started painting over 20 years ago.
Mercedes excels are repairing various types of wall and ceiling damage. She always maintains a clean job site and has excellent attention to detail.
Matt Costello – Project Leader:
Matt came to Patch and Paint Pros with a background in carpentry. He is now one of our top repair and painting contractors. Matt is very organized and keeps his clients up-to-date on the status of their projects.
Ryan Owsiany – Owner
Our company owner, Ryan Owsiany, has resided in Montgomery County for most of his life. He grew up in Royersford, PA, and now resides in Conshohocken. Ryan has been patching and painting for over 20 years. He started out patching drywall and painting during his first job in middle school. He then continued to work in the trades during high school and college.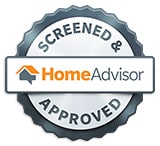 After a few years working in the medical field, Ryan left the corporate world behind to help a friend start a moving business in Washington DC. The business, Suburban Solutions, quickly grew and now has a second location in Havertown, PA. After about a year of moving, Ryan decided to return to the Philadelphia area to get back to the trades he grew up doing. He started Patch and Paint Pros in 2011 and has been dedicated to providing high-quality drywall and painting services since then.
Top Rated Painting Company
The Patch and Paint Pros crew takes pride in their work and guarantees quality service. To date, Patch and Paint Pros has received 100's of online 5 Star Reviews and A-Ratings on online listing sites like Yelp and Angie's List.
Want to see for yourself?
Type "Patch and Paint Pros" into Google and see what pop's up.
Questions, comments, concerns…???

Give us a call 484-483-3468

Friendly Painting Professionals

Unfortunately, not all house painters are created equal. You've heard horror stories of subpar paint jobs, dishonest contractors and homes left a mess, but not with Patch and Paint Pros!

Instead, we guarantee client satisfaction on every project, and we do so by using the highest quality paints from Sherwin-Williams and Benjamin Moore, employing only trained professionals at the top of their profession and backing it all up with a host of reviews and top ratings on Angieslist, Houzz, Google, Yelp and Facebook.

Painting Service Area
We provide top-rated house painting services to Lafayette Hill, Wayne, King of Prussia, , Villanova, Bryn Mawr, Gladwyne, Ardmore, Blue Bell, Ambler, Rosemont, Berwyn, Plymouth Meeting, Haverford, Devon, Berwyn, Stafford, Radnor, Wyola, Audobon, Trooper, Eagleville, Fort Washington and nearby areas.
Repairs & Painting
While we specialize in interior painting, we also excel at drywall repair, nail pop repair, water damage repair, and other sorts of interior home repairs. Whether your home is in need of a color makeover or your drywall has seen better days, if it's an issue with your wall, we've got it – no problem! In everything they do, our professional painters have one goal in mind, and that's turning your house into a home.
484-483-3468