Are you looking for a reputable drywall repair contractor near the Main Line? Patch and Paint Pros is a locally owned company in Conshohocken that specializes in drywall repair and painting.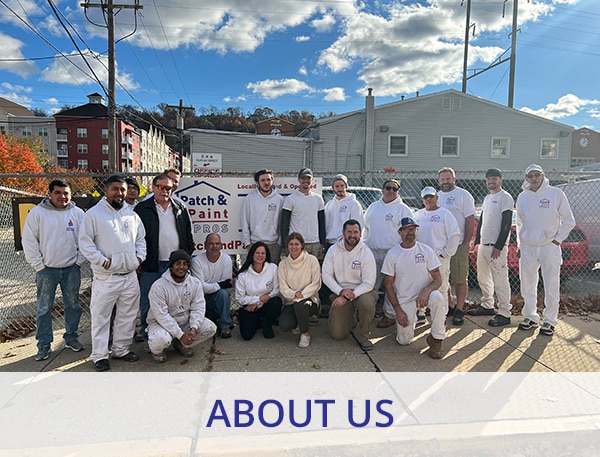 Need an Estimate? Call 484-483-3468
From water damage to drywall finishing, there's no wall or ceiling we can't smooth out in no time flat. Our patching pros take pride in their work.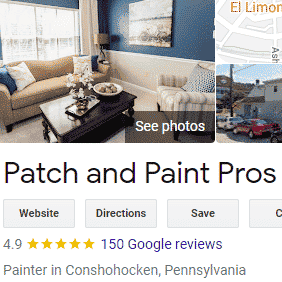 So, you can rest assured that they will show up on time and stay until you are 100% satisfied with their work. We're local, licensed, and insured, so you have nothing to lose by contacting us for a free estimate!
Drywall Repair & Painting
Free Drywall Repair Estimates
Patch and Paint Pros provides free estimates that are accurate, fair and detailed to make you feel confident that you're hiring the right local drywall repair company.
For plaster repair and drywall repair, we break down our estimates by the room and then by repairs and painting. This way, we can show you exactly what you're paying for what service so you're not left scratching your head when the final bill comes in.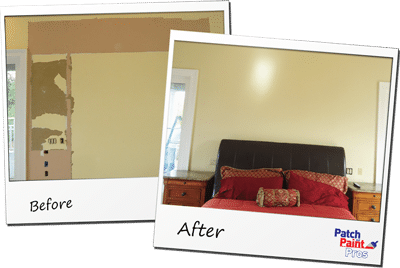 Let us know if the price is of concern and we'll let you know about discounts for room setup, color selection, and scheduling.
Drywall Repair Reviews:
From Angie's List to Yelp to Facebook, we've received dozens of 5-star reviews for our Montgomery County drywall services. Here's a shining Angie's List review from a client in Norristown, PA, whose 100-year-old home we recently patched and painted: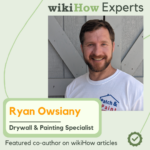 "Ryan and his crew were very professional. They provided an estimate detailing the cost for each part of the process (repairing each wall and then painting it). We were able to choose the services we wanted. We had several walls that had peeling and crumbling drywall, so we chose to have all of them fixed, but we only chose to have them paint our living room and stairwell (up to the third floor). While other rooms would be easy enough for us to paint on our own, the high ceiling and tall stairwell was something we knew we couldn't do on our own.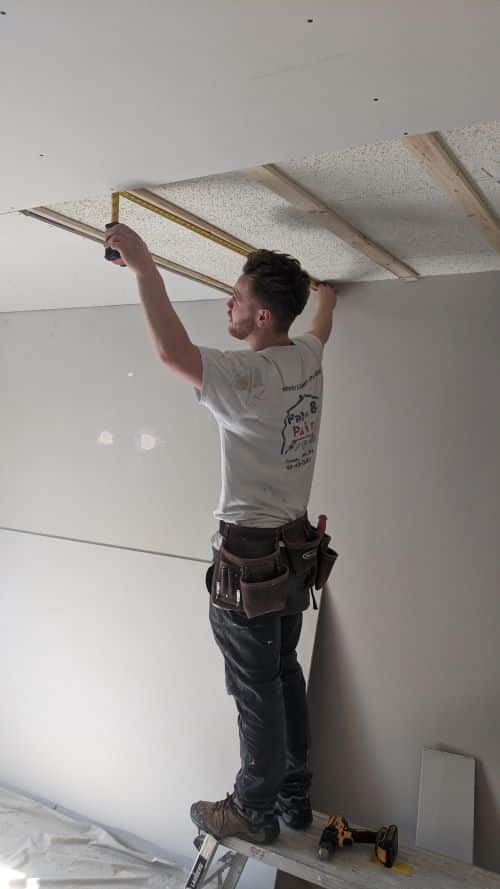 They estimated it would take them three days. They showed up promptly on the first day and got right to work. They effectively controlled the dust so that other rooms were not affected. Their repairs were seamless, and our walls look brand new. They finished early on the third day, and Ryan, came back later that evening to do a walk through with us. We're extremely happy with the work they did." – Ryan & Sarah C.
Call the Pros for Plaster & Drywall Repair Today!
For small holes, cracks, peeling paint, damaged walls, and other drywall and plaster-related issues, there's no one more local and more qualifed than Patch and Paint Pros. We invite you to contact us today at (484) 483-3468 for a free in-home estimate.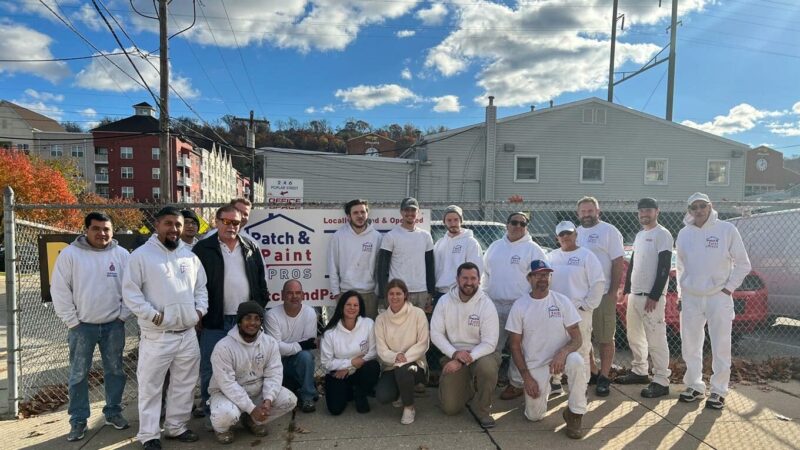 Or if you prefer, you can email a picture of your repair to estimates@patchandpaintpros.com and we'll do our best to get you an accurate quote as quickly as possible. We look forward to making your home look like new in no time at all!