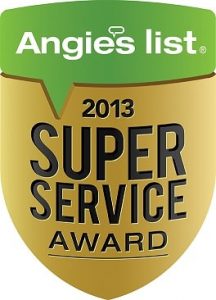 Whether you just moved or have been living in the same residence for 20 years of longer, there is always a reason why a fresh coat of paint will be just what your Blue Bell house needs and deserves!
Life circumstances are ever changing. Whether you're expanding or downsizing, converting or conjoining, a new coat of paint is just the right touch to bring you into that next phase of your life. When you're ready to make that change, call the Blue Bell painting experts at Patch and Paint Pros!
Experienced Blue Bell House Painters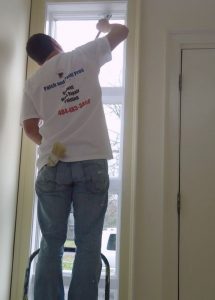 Congratulations is such a fun, exciting and transitional word. Whenever you hear that word, it is surrounding a life changing event that is a cause for celebration:
• 'Congratulations, you just bought your first home!'
• 'Congratulations, you just got a promotion at work!'
• 'Congratulations, you're now an empty nester!'
All of these events constitute a change in the home dynamic and a great reason for an upgrade in your home's interior. Nothing is a more simple yet effective home upgrade than a professional paint job!
We're the go-to interior painters in Blue Bell, and what separates our service from the amateurs out there is our satisfaction guarantee. Using the top quality brands on the market like Sherwin-Williams and Benjamin Moore, we can ensure a top-quality result on every Blue Bell painting project we complete!
Quality Blue Bell Painting Contractors
When we visit your Blue Bell home for your free painting estimate, we evaluate each individual room within the home separately because each contains its own repairs, issues, size and need! We price them out one by one, including separate pricing for ceilings, walls, doors, trim, etc. to make it easy to select the level of service that fits your budget. When you work with Patch and Paint Pros, there won't be any surprises when it comes time to pay your bill.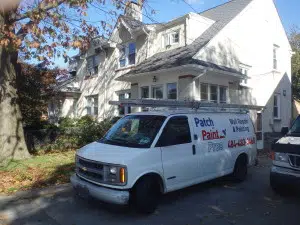 • Interior Painting
• Exterior Painting
• Faux Painting
• Residential Painting
• House Painting
• Water Damage Repair
After reading about all of our unique attributes and paging through our overwhelmingly positive reviews about our satisfaction-guaranteed approach to every job, unrivaled work ethic, and impeccable punctuality, including leaving your house cleaner than it was when we arrived, there is no question that Patch and Paint Pros is the Blue Bell painting company for you! Remember: when you hear the word "Congratulations," make sure to call Patch and Paint Pros at 484-483-3468.