Local Commercial Painting Services
Patch and Paint Pros is the top rated office painting company in the Philadelphia area!
Located in Conshohocken, PA – Patch and Paint Pros provides commercial painting services to the local Tri-County Area. Our team of experienced painters can have your office painted in no time at all.
Please give us a call to schedule your office painting project today.
484-483-3468

Licensed & Insured Office Painter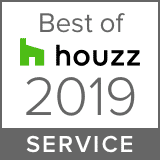 Patch and Paint Pros is proud to be fully licensed and insured for the interior office painting in the state of Pennsylvania.
Our team of experienced painters can have your office walls and doors painted in not time.
Certificate of Insurance & W-9 Provided Same Day
Painting Estimates
Estimates are provided Monday through Friday, from 8am – 5pm.
We provide detailed estimates outlining all areas of the office to be painted. Pricing is broken down by room with the number of coats listed for ceiling, walls and trim.
Top Rated Office Painting Service
Our top rated office painters will keep your office clean and clear during the painting process. We will cover the floor with drop clothes and all furniture will be covered with plastic. Once the project is completed, the area will be cleaned thoroughly before the crew leaves for the day.