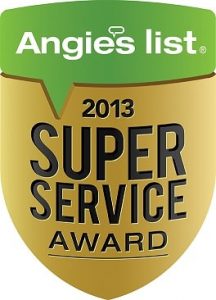 In today's day and age, trust is becoming more and more of a valued commodity. With so many options out there, people are valuing the opinions, experiences and resources of their friends and families as well as previous customers on the Internet. Reviews and referrals are now the basis of countless business transactions. We pride ourselves on providing top quality communication and service, and it shows in our reviews and reputation throughout the area. We take pride in being known as the most trustworthy painting company in Bryn Mawr!
Best Painters in Bryn Mawr PA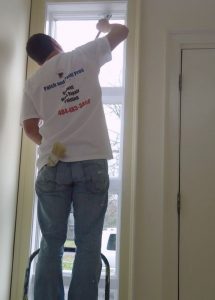 When looking around for a painting company in Bryn Mawr, look no further than reviews of our customers that have used us in their homes and businesses! Here are some thoughts from your neighbors that have worked with us and our servicemen:
"Patch and Paint Pros did a great job repairing the ceiling in my kitchen after a pipe had burst in the bathroom above it. They were very easy to deal with and did a great job making my kitchen look good as new." – Charles D. from Drexel Hill
As Charles D from Drexel Hill would tell you, we are a highly-motivated, details-driven Bryn Mawr painting company. There are many damaging situations that can occur within your house similar to Charles' bursting pipe. Whether it be storm damage, destructive winter weather or just an older, eroding structure or fixture, when these emergencies occur, you need to call the best Bryn Mawr painting company to take care of any dry wall maintenance and painting needs!
Here is another review from Laura D. of Conshohocken:
"Ryan at Patch and Paint Pros is AMAZING!! We bought a house back in December and each room needed to be painted. I had tried two other professional painting companies in the area before finding Ryan and I wish I would have found him sooner."
When moving into a new house, there are countless items that need to be completed to acclimate yourself comfortably to your new home. One of the most stressful and time-consuming projects is painting any or all of the rooms within your new home. Let the best reviewed painting company in Bryn Mawr come take care of all that hassle for you! We move easily around the house, as our professional and licensed staff come in fully equipped and ready to do a fantastic job from the

baseboards all the way up to the pointed ceilings you can not reach. As Laura D. from Conshohocken will attest, our staff was friendly, knowledgeable and accommodating to her needs and made her feel comfortable in her own home.
As you can see from just two of our highly satisfied customers, we are your go-to Bryn Mawr painting contractors!
Quality Conshohocken House Painters
Stop putting off necessary household projects because you don't want to do it yourself or you don't think you can find the company that will fit your needs. You've found your solution: Call the Patch and Paint Pros at (484) 483-3468 for help from the most trustworthy Bryn Mawr painting company around!