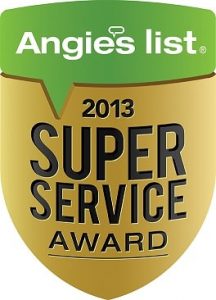 Ready to finally get your living room repainted? How about a new color for the guest bedroom? Whatever room you need to tackle, no matter how big or small, you can rely on our painters in Gladwyne for the very best work.
At Patch and Paint Pros we take great pride in our successful track record. We've only been servicing Montgomery County since 2011 but we've already been awarded Angie's List Super Service Award in 2013 for three home repair categories. On top of that, we currently have a 5-star rating on Yelp along with multiple customer testimonials throughout the site.
Though we've been in operation for three years now, we have over 80 years of experience in the field combined. When our customers recognize the standard of excellence we have with every project we take on, they definitely keep our number handy for future projects. We've gradually become the go-to Gladwyne painters residents choose time after time.
Top Rated Gladwyne Painters 19035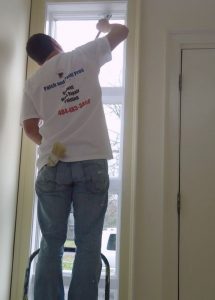 You may be tempted to choose a company that specializes only in paint. The logic makes sense. The company that only specializes in painting should probably be the most skilled when it comes to the actual painting. However, this isn't always the case.
At Patch and Paint Pros, we specialize in painting and wall repair. We want to be equipped to not just paint your walls, but fix any damage that might be done. Imagine hiring a company that only handles painting and not being able to patch a problem area that you may have missed.
We recommend you not take that risk! Trust the Gladwyne painters residents turn to again and again. Our staff knows the ins and outs of wall repair and painting, so there is no job we can't handle inside your home.
Experienced Gladwyne Interior Painters
We go the extra mile for our customers. After all, we're your neighbors, too! We treat all of our customers the way we'd want a company to treat us. What does that mean exactly? It means we won't nickel and dime you for services you didn't ask for and we'll help out with any way you can.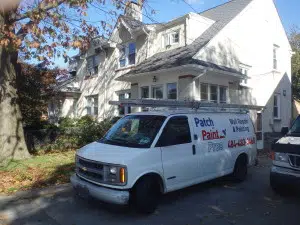 Need help moving furniture back to the room we painted? Not a problem. We don't mind spending some extra time helping! We also offer:

Drywall ceiling repair

Drywall repair
Drywall finishing

Water damage repair
If you need a reliable group of painters in Gladwyne for your next paint or repair job, call us today at 484-483-3468 and get a free estimate!