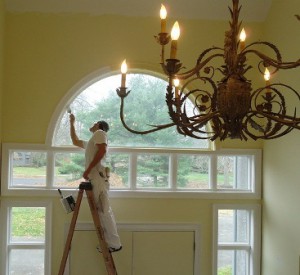 When you're looking to take on a project that will reinvigorate your home, consider the benefits of a fresh coat of paint to your living rooms, bedrooms or bathrooms! Not only will a new color give your home a fresh new feel, but you and your family will also feel rejuvenated. A change in scenery, no matter how minor, can really add some excitement and that goes for a change in your home's wall colors.
And when homeowners need professional, dependable painters in Gulph Mills, they turn to the award-winning professionals at Patch and Paint Pros. We've been in business for 3 years now, but our team of professionals has over 80 combined years of experience. When you choose us for your painting needs, you can rest easy knowing that you have the competent skills of serious painters who are up to the most challenging of projects.
Ask your neighbors who they choose as their go-to Gulph Mills painters and they'll agree: Patch and Paint Pros can not be beat! We have a great track record with our loyal customers and testimonials for our services can attest to our expert customer service. We've even won Angie's List's Super Service Award for several home repair categories, including interior painting.
Ready to get started? We're standing by and waiting for your call!
Local House Painters in Gulph Mills PA
Usually when homeowners are in need of quality painters in Gulph Mills, there's a good chance they may also need wall repair done as well. We here at Patch and Paint Pros go to great lengths to make sure that our crew is composed of professionals that are not just great painters, but also experts in the field of wall repair.
Why is that so important, you might ask? Wall repair and painting go hand in hand, believe it or not. If you're well-versed in repairing walls and drywall, then you also have a good understanding of wall painting. Because of our expertise in both areas, we have a better context and big-picture understanding of jobs we take on.
Customers don't just rely on us for painting. They get great results with:
Drywall finishing
Drywall maintenance
Drywall ceiling maintenance
Water damage repairing
Consider us for all of your wall repair and painting needs. With over 80 years of combined experience, you can't go wrong with the experts at Patch and Paint Pros!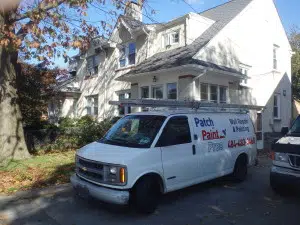 Residential Painting Contractors in 19428
When you need Gulph Mills painters, go with the company with a proven track record and award-winning services. You can reach us at 484-483-3468 or talk to us via our contact form on our website for prompt service. Ask about a free estimate!