House Painters 19444
Patch and Paint Pros is a local Lafayette Hill painting company. Based in Conshohocken, our house painters and drywall repair specialists can be in Lafayette Hill to start painting in 5 minutes!
They are a locally owned & operated house painter that guarantees client satisfaction. The team at Patch and Paint Pros truly take pride in their work and it shows in our online painting reviews.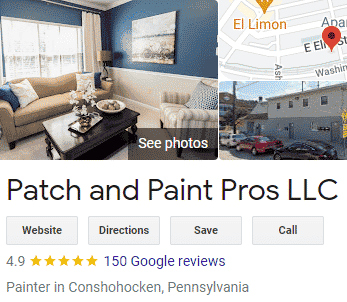 Professional Painters 19444
Our team of painting contractors and drywall repair specialists are available to help with your home improvement projects.
Drywall and Painting Services
Patch and Paint Pros offer a variety of services ranging from high end residential house painting to water damage repair to wallpaper removal.
Our crew of experienced painting mechanics can get the job done right.
Local Painting Company
Go with a Lafayette Hill painting company you can trust. Read our reviews below or Call Us today to schedule your free painting consultation. The Patch and Paint Pros painting and drywall repair services can help improve your home's beauty and value.
estimates@patchandpaintpros.com
Patch and Paint Pros LLC
263 E Elm St, Unit B
Conshohocken, PA 19428
Local Painting Projects Completed
Check out the map below to see how many recent interior and exterior painting projects Patch and Paint Pros did last year.
Top Rated Painters near Lafayette Hill
Many home owners worry about the quality of work that they will receive when searching for a local painting company near Lafayette Hill. However, this is not something that you need to worry about when you choose the Patch and Paint Pros as your paint contractor.
Painting Services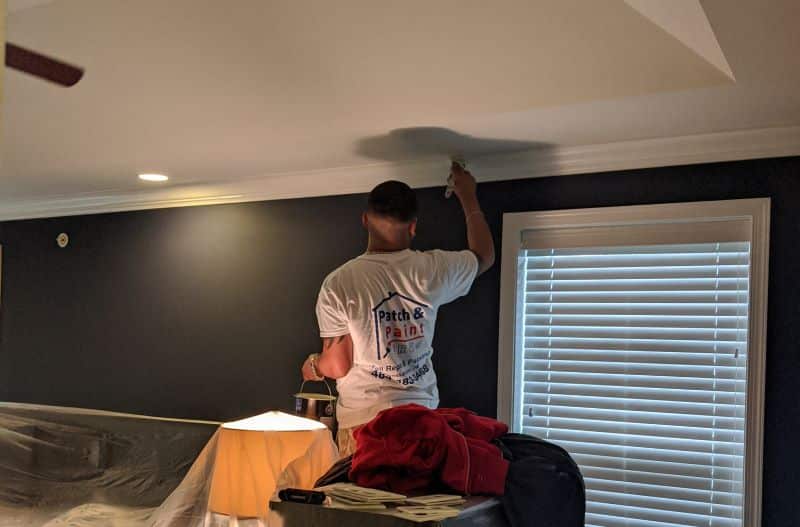 Repair Services