At Patch and Paint Pros, we provide a wide variety of interior home improvement and repair services for our clients. With our unparalleled attention to detail and experience, our Conshohocken painters are equipped to paint or repair virtually any surface in your home or business.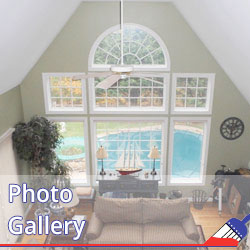 When you need an interior painter or drywall specialist, you can't afford to rely on amateurs. We'll do the job right the first time guaranteed, so don't hesitate to reach out to us to take care of any of the following projects for you:
484-483-3468
Repair and Painting Services
•    Interior Painting: From touch ups to complete color renovations, we're the go-to interior painters in Montgomery County and beyond.
•    Wall & Ceiling Repair: Holes and tears in your walls and ceilings are unsightly, which is why we take care to mend them to the point where you'll never know they were there!
•     Water Damage Repair: Leaks in your roof, walls and basement can cause serious water damage, but there's no job too big for our water damage repair specialists.
•    Drywall Repair: If your damaged drywall is salvageable, we'll find a way to patch it up, smooth it out and make it blend seamlessly with the rest of the room.
•    Drywall Services: In addition to drywall repair, we also offer drywall installation and finishing for those looking to divide or add on to existing spaces.
Our Interior Painters Get Great Reviews
Our services aren't necessarily unique, but our commitment to serving our clients and the wealth of positive reviews we've received will help you understand why we're the go-to interior painters in Conshohocken. Before hiring any company (us included!), we recommend you take the time to look up what clients have to say on Angieslist, Houzz, Google, Yelp, and Facebook. In our case, we guarantee you'll like what our former clients have to say!
So, How Do We Get Started?
We're so confident in our services that we'd love to provide you with an estimate at absolutely no cost or obligation to you. No matter the size or scope of your project, we'll take the time necessary to price the project wall by wall, surface by surface to ensure that the price we provide on the estimate is nearly identical to the price you see on the invoice once the job is completed.
While many companies offer the same services, there are very few true specialists out there like Patch and Paint Pros. To experience the Patch and Paint Pros difference, give us a call at (484) 483-3468 or request a free estimate today!