Patch and Paint Pros is a residential painting company in Conshohocken, PA. Their crew of experienced painters average over 20 years of residential painting experience.
estimates@patchandpaintpros.com
Patch and Paint Pros LLC
263 E Elm St, Unit B
Conshohocken, PA 19428
Home Repairs and Painting
We take pride in our work and it show in the prep work. Our experienced painters have the experience to repair damaged drywall and plaster.
Top Rated Residential Painter:
As a top rated residential painting company, Patch and Paint Pro can get it fixed and painted in no time. Please call today for a free estimate 484-483-3468.
Licensed & Insured Home Painter
Attention to detail and desire to help make your look its best, has earned 5 star ratings on multiple review sites including Yelp.com and Angieslist.com for our painters recent work. Patch and Paint Pros is one of the best residential painters in Montgomery County.
Professional Painter – Conshohocken PA
Patch and Paint Pros is located in Conshohocken PA and services most areas with in a 15 mile radius.
Contact Us Today to learn more about how our professional painters can help improve the beauty of your home. We promise to not share your information.
Residential House Painting Company:
The residential painters at Patch and Paint Pros have years of experience. Water damaged drywall and plaster can be repaired in no time. There are lots of residential painting companies out there, but Patch and Paint Pros stands behind their work. Satisfaction Guaranteed!
Interior Painter
Textured Ceiling Painting Services
Residential Painting Services
Local House Painter
Residential Painter
Condo Painting Company
Rental Clean Out & Painting
Residential Painting Company Reviews:
"Ryan and his crew were very professional. They provided an estimate detailing the cost for each part of the process (repairing each wall and then painting it). We were able to choose the services we wanted.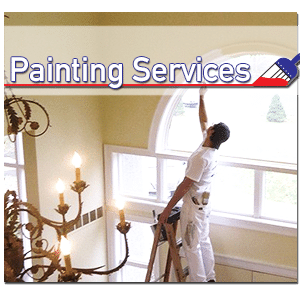 We had several walls that had peeling and crumbling drywall, so we chose to have all of them fixed, but we only chose to have them paint our living room and stairwell (up to the third floor). While other rooms would be easy enough for us to paint on our own, the high ceiling and tall stairwell was something we knew we couldn't do on our own. They estimated it would take them three days.They showed up promptly on the first day and got right to work. They effectively controlled the dust so that other rooms were not affected. Their repairs were seamless, and our walls look brand new. They finished early on the third day, and Ryan, came back later that evening to do a walk through with us. We're extremely happy with the work they did."
Home Painter Review from Sara C – East Norriton, PA
Angieslist.com
Residential Painting Service Area:
Our residential painting service area includes the Main Line, Montgomery, Chester and Delaware Counties, including the following towns: