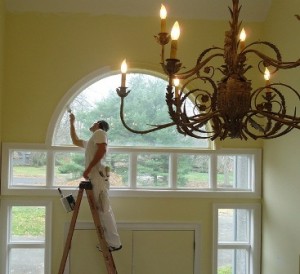 A paint job can make or break a room. Choose the wrong color and the furniture ceases to match, or maybe the atmosphere becomes too gloomy or even too bright. Choose the wrong painter and the job comes out sloppy, with uneven patches and flaws, making your home seem the opposite of well cared for.
That's why you should take this important job to Patch and Paint Pros, the Gulph Mills house painters known for exceptional service at reasonable prices. Local, licensed, and dedicated to our craft, we're the Gulph Mills residential painters who can take this big chore off your hands and leave your home with professional-quality walls and surfaces.
Local House Painters in Gulph Mills PA
Why are we the Gulph Mills residential painters people know they can trust again and again? Because we've proven ourselves talented specialists in the following services:
Interior painting
Exterior painting
Water damage repair
Faux painting
In addition, we're one of the only companies of our kind offering free estimates with repairs and painting priced separately, so that you can pick and choose which services you'd like us to complete and retain full control of your budget. (Want us to do walls but not the doors? No problem.)
Worried we won't use the brand of paint you prefer? No problem. Though we make use of Sherwin-Williams and Benjamin Moore paints for the majority of our projects, our Gulph Mills house painters would be happy to work with a paint you've already selected.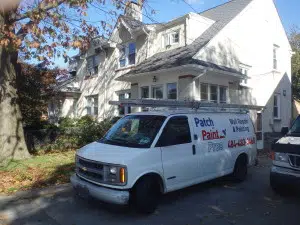 Residential Painting Contractors in 19428
Our house painters in Gulph Mills receive rave reviews from the homeowners for whom we complete high-quality painting projects. Here are a few things recent customers have said about us:
• We go the extra mile to ensure that the project is completed in its entirety on time.
• We pay attention to every detail; you won't find smudged baseboards or lines that are anything but crisp and clean.
• If we perform drywall repairs prior to painting, we effectively control dust so that other rooms aren't affected.
• We arrive on time and complete the work diligently, without funny business.
It's time to stop dreading your much-needed paint job and hire the Gulph Mills residential painters who will get it done quickly and perfectly. You can receive your free estimate by calling our local offices at (484) 483-3468.