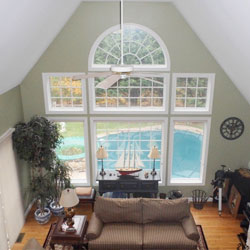 Patch and Paint Pros is a house painting company in Conshohocken PA. We are locally owned and operated. Our professional painters specialize in repairing drywall and plaster.
Check out the Patch and Paint Pros Photo Gallery below! All of the photos are been taken from client projects in the greater Conshohocken area.
Photo Albums:
NOTE: Our paint and project photo galleries are being updated all the time. Check back soon for more images.
Free House Painting Estimates
Patch and Paint Pros offers free in-home estimates. If you have any questions about our projects or would like to schedule your free house painting estimate give us a call and we'll be happy to help.
Interior Painters Near: