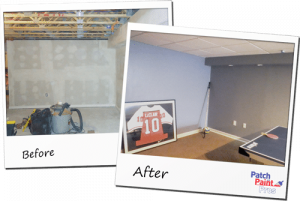 Painting is a skill that many have and can accomplish, but few people take the time to perfect it as a craft, while gaining years of experience and a wealth of knowledge along the way. However, that's exactly what you have here at Patch and Paint Pros, your Rosemont residential painters. Thinking they can do it themselves, many people often question whether hiring a company is worth the cost, but then are flustered when they realize it's a bigger job than anticipated. There is no price that can be put on knowledge and experience, something that we have by the truckloads!
Free Wall Repair & Interior Painting Estimates
Call Now: (484) 483-3468
---
2013 Angies list
Super Service Award Winner
Interior Painting
Rosemont PA 19010

---
The Rosemont Residential Painting Specialists
Hiring a residential painter in the Rosemont area can be greatly beneficial to your home improvement projects. Our residential painting company, Patch and Paint Pros, brings to the table the experience and knowledge to accomplish what others could not. We are often asked questions that simply could not be answered without our 20+ years of experience.
Some questions we get are about our specific service. For example, is paint included in the price and do we purchase it for you? The answer here is a resounding, "Yes!" We purchase the best brands on the market – Sherwin Williams and Benjamin Moore paints – and pick it up for you once we know the color and finish you are seeking. Other paint brands are available upon request, but the aforementioned are the brands we find to be best for enhancing your Rosemont home.
Another question we are often asked is if wallpaper can be painted over. It can actually be done, but that does not mean it should be. Whether it has or has not already been painted over, we work our best around any situation. The best-case scenario would be that it is previously unpainted, making it easier to remove and finish over before applying the fresh coat of paint! If it has already been painted over, however, we have the people, the process and the product to get the best result possible out of this situation.
If you want more examples of the expertise our Rosemont residential painters will bring to your home, just ask!
---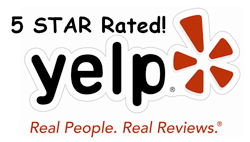 Now that you're thinking that your Rosemont residential paint job may require the skills of an expert company, you're lucky enough to have found the best one in the area! Give Patch and Paint Pros a call at 484-483-3468 today!
---
[column width="50%" padding-right="20px" padding-left="20px" text-align="center"]Rosemont Drywall Services
Water Damaged Drywall Repair
Patch and Repair Holes
Drywall Restoration
Minor Wall Repair
Drywall Installation and Painting
[/column][column width="50%" padding-right="20px"]Painting Services in Rosemont
Baseboard & Door Trim
Accent Walls
Wallpaper Removal
Rental Painting
Interior Painting
[/column][end_columns]
---
Not in the Rosemont area? Our wall repair and painting service area includes the Main Line, Philadelphia, Montgomery and Delaware Counties, including the following towns: