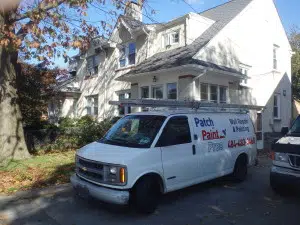 Searching for a trust worthy painters near Valley Forge, PA? The Patch and Paint Pros is a licensed and insured Valley Forge Painting Company. Our highly skilled professional painting contractors and wall repair specialists can help you with your home improvement projects from small wall patching jobs to entire home paining makeovers. In addition to the interior home painting and water damage repair services available to Valley Forge residents we also offer drywall repair, minor plaster repair, trim installation and wall paper removal.
Choose an Valley Forge interior painting company you can depend on. Call us today (484)483-3468 to schedule your drywall repair and interior painting consultation. Our experienced team of Patch and Paint Pros painters specialize in home painting and wall restoration services. Let us help make your home feel like the day you moved in again.

Valley Forge Home Painting Services
Our residential painters in Valley Forge, PA are available to come into your home and repair your walls, repaint your bedrooms and living areas. Give us call today (484)483-3468 to get started! Our trained paint professionals are available seven days a week. In addition to paint contractors, we also have drywall repair contractors on staff and a team of skilled water damage repair specialists available to remove and replace water damaged walls, and drywall ceilings.
Award Winning Paint Contractor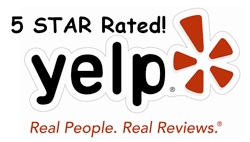 Patch and Paint Pros is an award winning paint contractor. Our residential painting service was recognized by Angie's List and we won the award for Superior Service. As the best painting company in town, we believe our reviews speak for themselves. Check us out on Yelp! to see why your neighbors agree that the Patch and Paint Pros are by far the best painters in Pennsylvania. With five stars and positive reviews on Angie's List, Yelp! and YellowPages call today and find out for yourself why we're an Valley Forge painting company you can trust!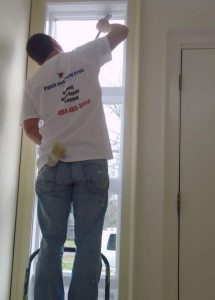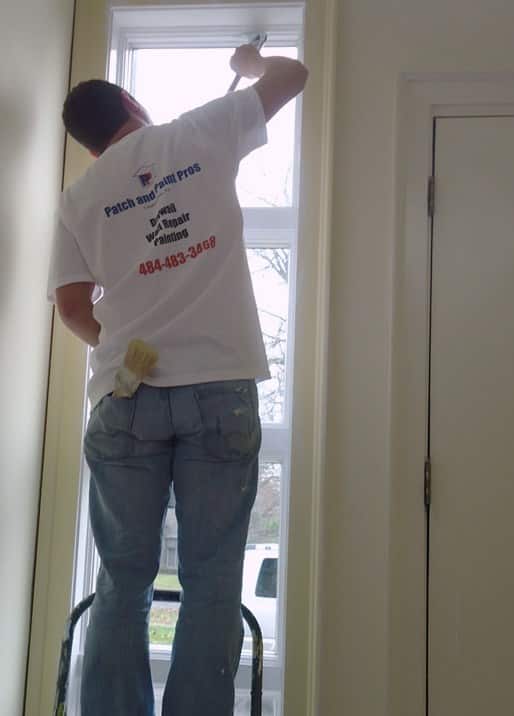 Choose an Valley Forge Painting Company you can Trust.

Call Us Today to Schedule a Free Painting Estimate.
(484) 483-3468
Valley Forge Painting Company Services
Residential Painting
Interior Painting
Exterior Painting
Accent Wall Painting
Interior and Exterior Home Painting
Plaster Cracks or Water Damage?
No worries, we can fix that too!
"Just had them paint my kitchen cabinets and it looks great! It totally updated my older kitchen and looks flawless. They did a great job and I will definitely use them again for more projects. Thank you! "

Review Written by Kristin D. – King of Prussia,PA (yelp.com)
Free home painting estimates for Valley Forge, PA residents and the surrounding areas
Not in Valley Forge? Click to View Our Other Painting Service Areas
Need Inspiration? Check Out Some Photos of Our Valley Forge Interior Painting & Drywall Repair Services